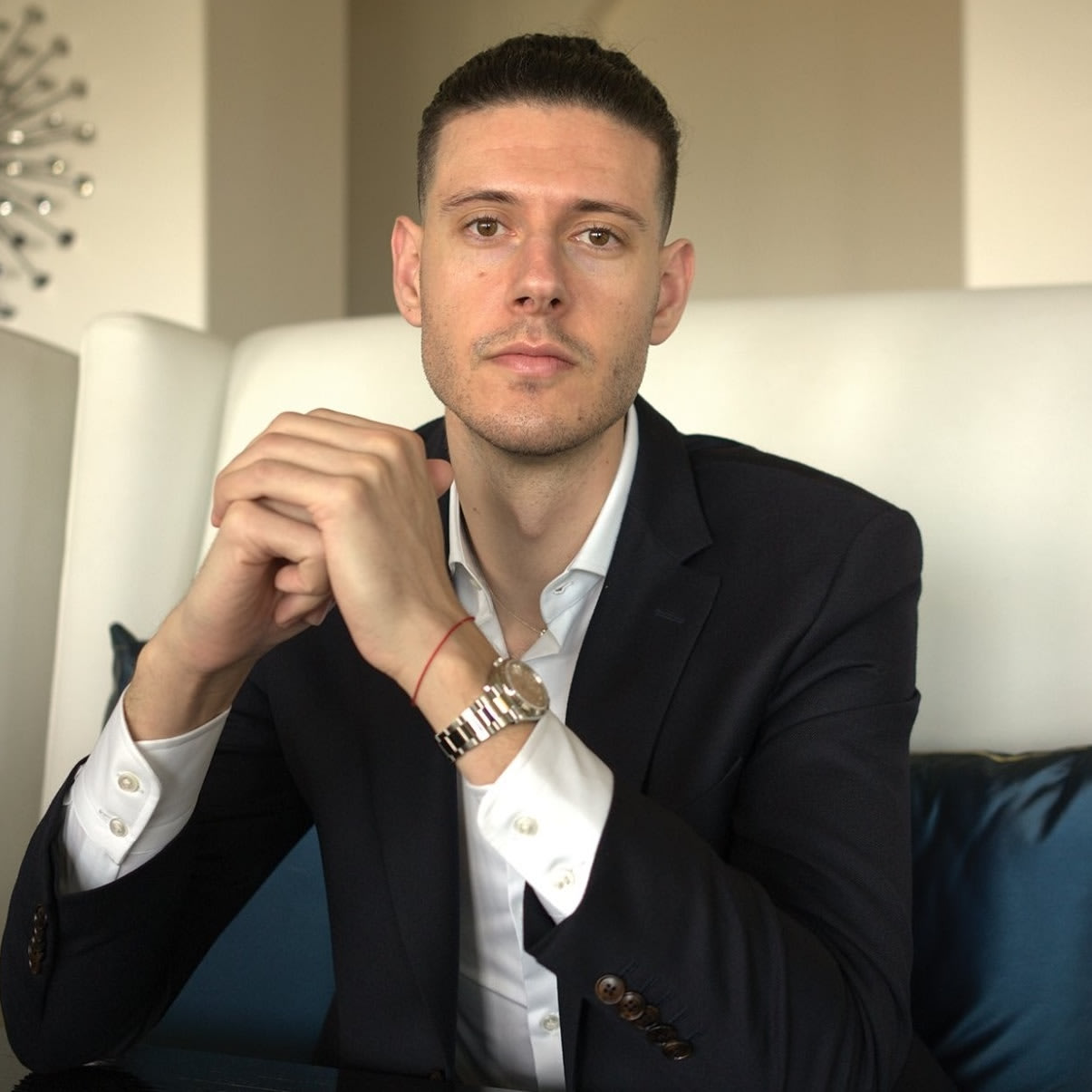 Meet GEOFFREY
Having been a professional athlete, Geoffrey brings a unique perspective and knowledge to working with athletes and entertainers, among other high net worth individuals.
Geoffrey Frid is a conscientious Broker who exudes credibility, commitment, and determination. Geoffrey's passion for real estate is apparent through his superior communication skills and personable and professional approach. Geoffrey prides himself in building long-term relationships by instilling a high level of integrity and confidence within clients.
With an impressive knowledge of Southern California, Geoffrey can use his vast network and knowledge of the sports and social scene to his advantage. Geoffrey is known for his ability to listen and understand his client's needs allowing him to continuously deliver above and beyond their goals and expectations whether he is representing a summer luxury rental or a $20 million-dollar property.
Geoffrey's passion for real estate stemmed from the age of six when he would attend open houses every weekend in the Hollywood Hills and call listing agents asking about the property details of whichever 20 million dollar home was on the market at the moment.
Born and raised in Los Angeles, Geoffrey received a BA in Business and Finance with a Minor in Real Estate from UC-Berkeley and Cal State Los Angeles. During this time Geoffrey had the opportunity to play basketball for one of the top programs in the country; California Golden Bears, which provided invaluable life lessons and experiences.
While attending UC-Berkeley, Geoffrey founded a sneaker business that amounted to over $1,000,000 in inventory sold with tasks including but not limited to product placement, marketing and analysis. Geoffrey's clientele included A-list celebrities, NBA/NFL all-stars, professional athletes, and other high net worth individuals.
After graduation, Geoffrey ventured overseas where he continued his basketball career at the professional level for 3 years. Acting as a referring agent while playing overseas, his network of professional athletes, managers, and agents has given Geoffrey an edge in the business. His hard work, fortitude, and persistence have been focused on what is ultimately best for his clients and his achievements stem from his genuine care for them, ensuring that the clients always come first.
Since early in his career, Geoffrey has always been heavily involved in all aspects of real estate. While many know Geoffrey as a real estate broker, few realize that he had found success as a real estate investor as well. In addition to unparalleled knowledge of the luxury market, Geoffrey can speak 4 languages including English, Russian, Hebrew and Spanish which makes interaction with international clientele run seamlessly.

Geoffrey learned a long time ago that his success is not derived from selling luxury homes. He is confident that through his love for his craft and dedication to his clients, he can position and guide people to a better financial future. His love for real estate is contagious and shines through in every single transaction.